Weather-proof storage solutions
Security storage containers measuring 8′ x 8′ x 16′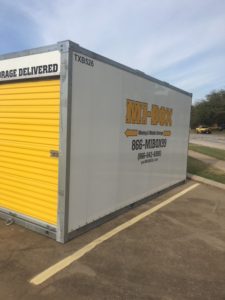 Drop-off and pickup services

Moving labor available if needed
Monthly rental rates

 Perfect for contractors                                           

Perfect for homeowners
Mobile storage containers
Commercial and residential storage containers go where you need them without the worry of moving them.
M & R Services will deliver to your home or business the storage container that best fits your needs. We will pick it up or deliver it elsewhere when you're done!
Contact Us Today  940-733-7041  https://getmibox.com
We offer 
low rates

 on all of our rentals.  Our prices are very competitive and we pride ourselves with our customer service.  Our rates are not "flat rates"; meaning you only pay for the services you need. 

No hidden fees.